Established in early 2010 by Rob Fort and Janet Botma with an objective to incorporate the existing art production business of Art Xtreme founded in 2002 and Yak Fish Productions the creator of NZ Kayak Fishing video adventure channel.
ROB FORT - self taught artist who started painting from the age of ten years old, using water colours. His passion for art has influenced him in career choice. After leaving school he went on to become a sign writer and mural artist. This lead to starting his own business in the mid 1980's 'CUSTOM ART that specialized in sign writing and airbrushing. Some five years later in the early 1990's opportunities to further his career meant a move to Auckland. He spent a few years doing freelance and contracting to a number of sign writing businesses then formed STUDIO ORIGINALS. The Blockhouse Bay based business soon out grew the small shop/workshop and a second branch was started two years later in Henderson Valley Road out West Auckland. The business developed into a thriving sign and art shop servicing corporate companies and car/motorcycle enthusiasts with its custom painting. The business was sold in 2000 which took Rob to Great Barrier Island where he further developed his art. Two years later he settled in Coromandel Town where he still resides to this day.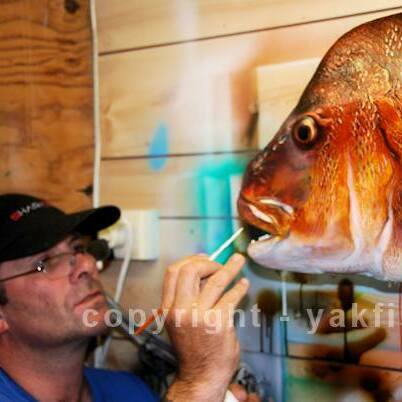 'A life time developing creative skills and exploring natural environments has been the catalyst for creating images of them. These experiences are reflected through art, video, photography and writing'
Since starting down the artistic path Rob's skills have expanded further, encompassing airbrushing, oil painting, sculpture and more. Over the years, after much experimenting with many different forms of technique/media and subject matter, Rob has developed his own style using all the knowledge obtained in life and art. His various types of artwork's have received much recognition with numerous awards. Rob also has a huge love for the oceans and rivers including the creatures living within them.
'I spend all my spare time on or in the marine environment around New Zealand, kayaking, fishing, free diving and filming. We are very fortunate in New Zealand to have such amazing coastal waters right on our doorstep. My artistic depictions of nature are windows in time, channeled through painting and sculpture. These works of art are celebrations of the marine and natural environments within New Zealand and the world' A life long passion for the outdoors has inspired me to share these experiences in hope of educating others to appreciate and respect the natural world.
This website is a showcase for all them Rob Fort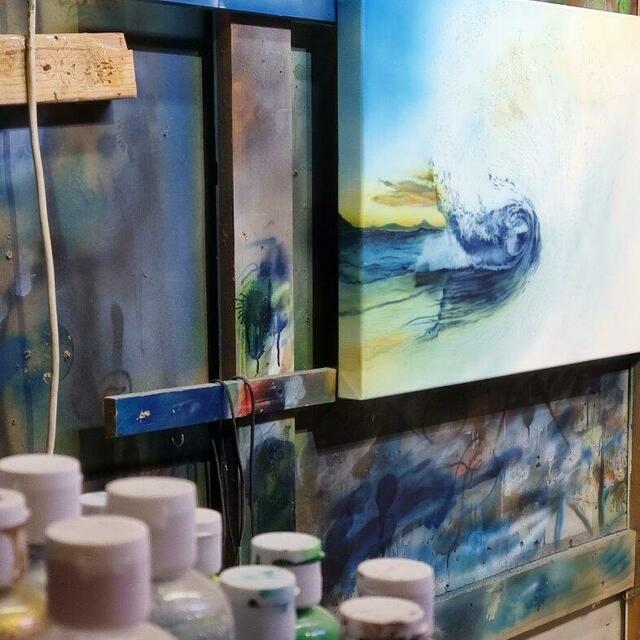 ART XTREME - Founded in 2001 at Great Barrier Island, the art gallery workshop and studio based at Rings Road, Coromandel was established during 2002. The gallery and workshops where popular during its 3 years operating at the Rings road location. The gallery also acted as a platform for other artists work.
The operation moved in 2005 to a new location at Te Kouma where Rob resided for a few years before finally settling at the current location 1945 Tiki Road, Coromandel Town since 2007.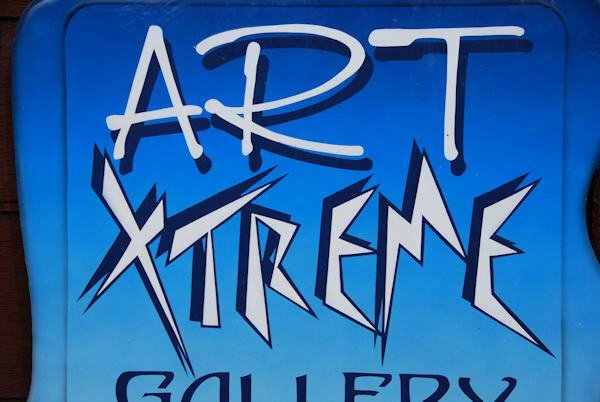 NZ KAYAK FISHING CHANNEL - Shooting video footage from a kayak when going solo can offer plenty of challenges for kayak angler Rob Fort who first started filming during 2009. The NZ Kayak Fishing Channel pioneered quality kayak fishing productions using custom made equipment to capture the footage. This was recognized in 2013 at the Reel Paddle Film Festival in Toronto, Canada where our kayak fishing film took out best in its class. This achievement and other subsequent promotions put New Zealand kayak fishing on the world map. The first NZ Kayak Fishing DVD was released also and sold out which was followed by Part 2. Since then technology has significantly improved to the stage where its easy for anyone to get access to decent quality video out of a action camera. This has meant shelving most of the old technology originally embraced to the new 'tech' making things much easier. The quest to inspire others into outdoor adventures and a better lifestyle will continue to inspire production of these videos.